Welcome to Tokuyama Dental America Online Learning
This website gives you immediate access to our multimedia training library where you can learn about new techniques and products.

Earn live interactive CE credit by signing up for Tokuyama Dental live webinars. Earn self-study CE credit by viewing On-demand CE. All CE credits are provided by an approved AGD PACE provider.
Structural Color Gives Life to Restorations
Presenter: Dr. Newton Fahl CE Credits: 1 CEU

Composite resins use pigment-based technology to match the polychromicity of natural teeth. Here, the challenge lies in adequately selecting dentin and enamel shades to mimic the optical characteristics of each layer in a restoration. Unlike other systems, omnichromatic composites are based on the structural color concept whereby a pigment-free, single shade can blend in with the surrounding tooth structure to produce seamless restorations. This CE webinar will discuss how this novel technology can effectively solve different clinical challenges with great esthetic success.
(enter class)
Episode: Made in the Shade Dentistry: Discover the Wonders of Single Shade Composite
From Series: Tokuyama Dental Podcast Series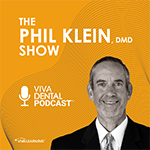 Series: Tokuyama Dental America
CE Credits: 0.25
Guest: Dr. Stephanie Vondrak
Release Date: 11/21/23
Estelite Bulk Fill Flow

Estelite Bulk Fill Flow is highly esthetic and strong all on its own - no capping layer needed, offering a no-compromise approach to even faster bulk fill restorations. (enter class)